This post may contain affiliate links. Read our disclosure page for all the details.
We all want to feel safe and loved in our relationships, and finding cute ways to say I love you is the perfect way to show your partner how much you love them. Whether you're looking for cute ways to say I love you, raunchy ways to say I love you, or even non-verbal ways to say I love you, you'll find it here.
There are so many great ways to show your love and affection! Use these cute ways to say I love you in text messages, handwritten notes, or in person. Love is meant to be shared!
cute ways to say i love you
1. I'm crazy about you and I don't care one bit!
2. I fell so in love with you that I don't even care about bruises!
3. You are the man/woman of my dreams and I hope I never wake up.
4. The sweetest part of my day is the one you are a part of.
5. My heart feels so safe with you.
6. Seeing your name when you text me makes me smile.
7. You are the sweetest person I know, and I know a lot of people!
8. To the man/woman who stole my heart… you can keep it, I like it there.
9. Every morning I wake up thinking about you and it's the perfect start to my day!
10. I am so glad that you and I passed because I can't imagine doing life without you.
11. I am grateful to be yours, baby.
12. Every day with you is a good day!
13. I love you because you are you, and that is like magic to me.
14. I love that you make me laugh so much. Thanks.
15. Your presence in my life has made each day better than the previous one. Thanks <3
16. For all the relationships that didn't work out so we could find a way for each other!
17. Now you are a part of my heart and I am absolutely thrilled about it.
18. Imagining a life without you now is like trying to finish a puzzle but the last piece is missing.
19. My future became brighter the moment we met.
20. I hope you don't get in trouble… for stealing my heart!!!
21. You make me feel seen.
22. I have so much hope for the future now, and I know it's because of you.
23. You make me so deliriously happy that I feel a little crazy; from one nut to another, I love you!
24. I'm just a girl/guy hoping I can make my girl/boy half as happy as she/he makes me!
25. I know we are not perfect, but our brand of love is perfectly imperfect.
26. Being with you is all I need right now.
27. I love the way you look at me.
28. I know we have a lot to look forward to, but this moment together is something I never want to forget.
29. You make me forget all the hard times that came before; Thank you.
30. I hope you feel as safe with me as I do with you.
31. I love that we can be ourselves together.
32. When I am with you, I feel that we are safe from the world.
33. You are everything I have ever wanted in a boy/girl.
34. I love that you are so passionate it's beautiful to see you light up as you talk about it.
35. Happily ever after is how I feel right now with you.
36. I hope we never lose this feeling right here.
37. When we are together, everything else fades away.
38. I love how well we work together; You are the yin to my yang.
39. You are my heart now.
40. You make me feel like a million bucks!
41. If I have you with me, I think I can do anything.
42. I want to be there for you like you are always there for me.
43. I know opposites attract, but sometimes this seems almost too good to be true!
44. You've been making my heart skip a beat since (date you got together).
Spicy ways to say I love you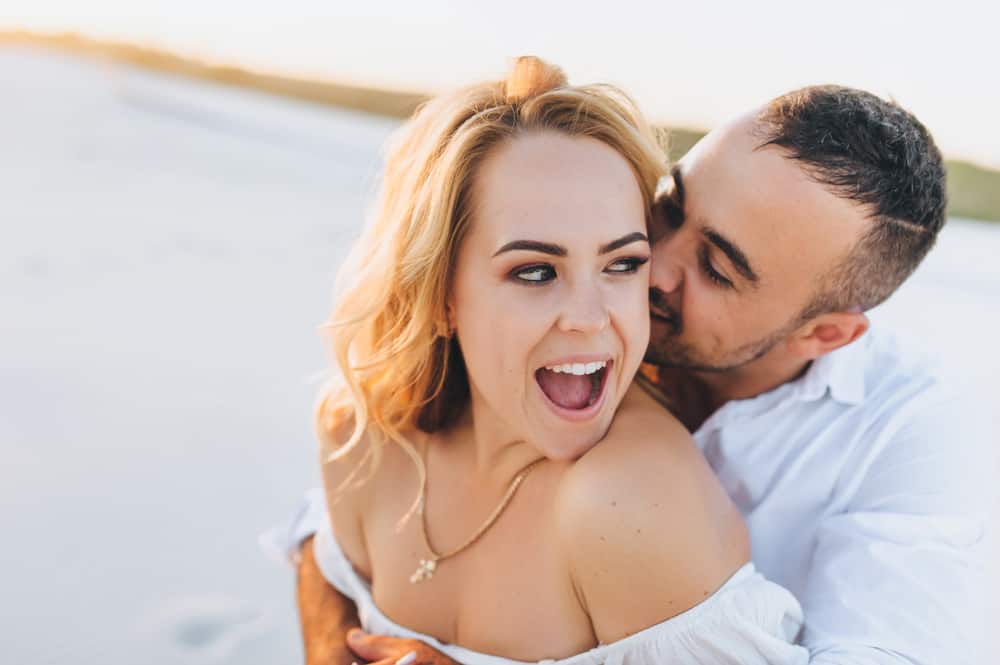 45. Lying in bed tangled up with you is one of my favorite pastimes.
46. ​​​​Your touch is electric.
47. I am yours and you are mine.
48. I love when you look at me with those hungry eyes.
49. You make my whole body shiver just thinking about you.
50. Your touch makes me feel complete.
51. I love the way you kiss me and light up my soul.
52. You and me together like this feels good.
53. You fill my head with such naughty thoughts!
54. One touch from you and my whole body is on fire.
55. I burn for you.
56. I hope you never stop touching me like you do now.
57. Together like this, the rest of the world just melts away.
58. I have been drawn to you from the first moment I saw you, like a moth to a flame.
59. I love you.
60. I love the way you smell like everything a man/woman should do.
61. I want you right now…all of you.
62. I just want to please you.
63. Your kisses are electric.
64. I'm about to lose my mind when you touch me, and I love it.
65. I feel drunk with your touch.
66. Your breath on me like this is intoxicating.
67. I love your taste.
68. I want to make you feel good.
69. I love the way you touch me.
70. Your touch makes me lose my mind and find it again.
71. You are like an obsession that I just don't want to let go.
72. My heart, lips and body miss you very much when we are apart.
73. I want you.
74. I can't get enough of you, ever.
75. Even when we are together, somehow I still want more.
76. I love how you consume me.
Nonverbal ways to say I love you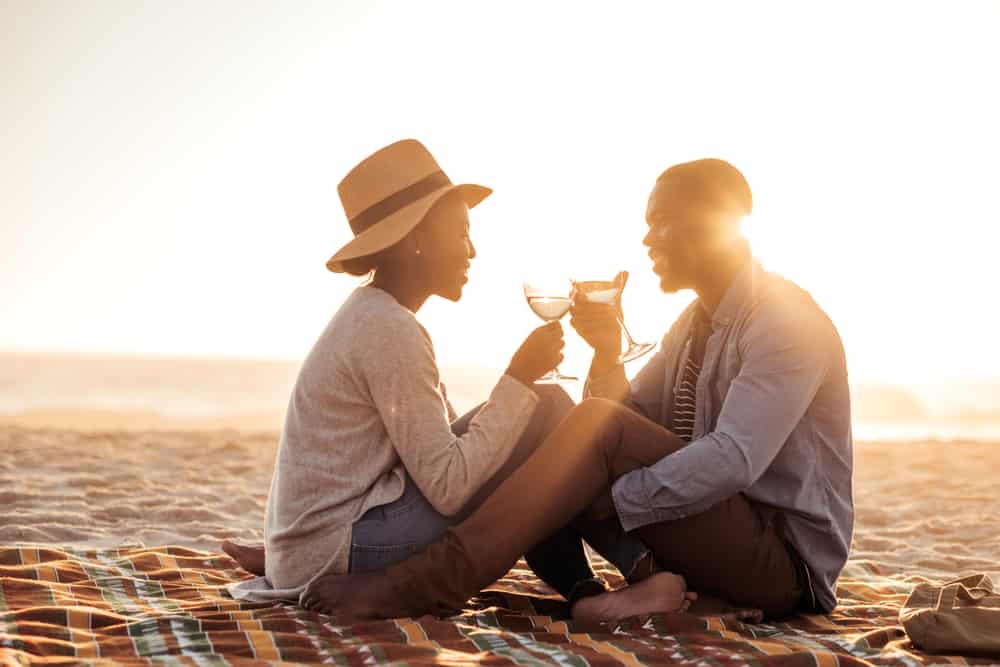 77. Send flowers.
78. Read a couple communication book together.
79. Bring them a surprise coffee.
80. Let your hand stay on her back after hugging/kissing.
81. Show up after they get off work with a surprise gift they'll love.
82. Go out dancing.
83. Create your own new relationship ritual together.
84. Bake them something sweet.
85. Make a scrapbook (digital or tangible!) of your favorite shared memories.
85. Take your partner stargazing.
86. Have a romantic dinner for two.
87. Give them a massage.
88. Venmo or cashapply $20 randomly with a note to "Treat yourself!"
89. Plan a romantic getaway for the two of you.
90. Have a sweet and sexy night together.
91. Take care of something that was stressing you out (paying a bill/doing a chore, etc.)
92. Plan a fun walk.
93. Kiss her forehead.
94. Watch a romantic movie together.
95. Go on a cute date in the car!
96. Hold hands.
97. Plan a romantic picnic date.
98. Have a fun game night!
99. Take them to a movie or concert they've wanted to go to.
100. Give them a list of reasons why I love you.
101. Watch the sunset together.
102. Write together in a couple journal.
103. Listen to a Ted Talk about relationships together.
104. Sign up for a date night subscription box!
105. Make a playlist of romantic songs.
There are so many cute ways to say I love you, but consider what your partner's love language is: do they feel your love most when you express it verbally, physically, through acts of service, gifts, or spending time together? Personalize the way you express your love to your partner and watch the sparks fly!
You might also like: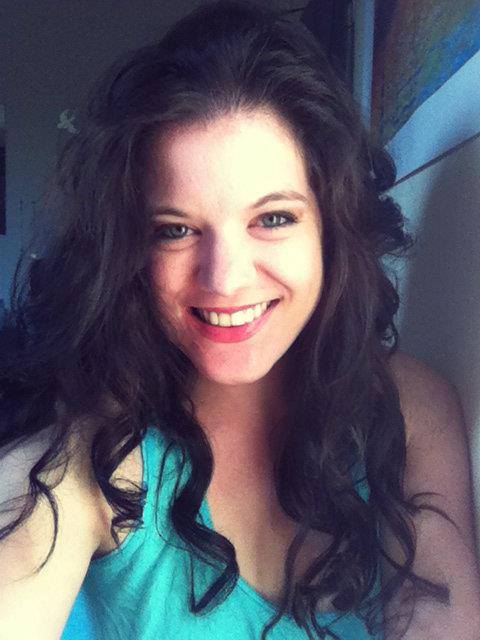 Amy Hartle is the co-founder and owner of two tramps, where he writes about couples and romantic travel, relationships, honeymoons and more. With an MA in English and a BA in Musical Theatre, Amy loves writing quality content and entertaining, and she hopes to do a bit of both here on the blog! Amy is happily married to her husband Nathan, and when they're not working on her sites, Amy and Nathan can be found cuddling, reading and enjoying delicious lattes.