This post may contain affiliate links. Read our disclosure page for all the details.
Looking for cool date night ideas? Have you considered a date night gift? Date night gift ideas can be as simple or complex as you like, but a cute date night gift is a great way to plan a date!
Giving a date night gift simply means that you plan and prepare date night for your partner, and then surprise them with a fun, ready-to-go experience. You don't have to break the bank either, just get creative! With so many great date night gift ideas to choose from, there really is something for every type of couple!
Date Night Gift Ideas for Food Loving Couples
Are you a gourmet couple? Then consider a date night gift idea that allows you both to "try" something new!
Take a cooking class together
If you and yours love to try new recipes together, consider giving the gift of a cooking class or workshop for date night! Whether you choose something highly ambitious or something that will simply refine the cooking skills you two already master, you'll both have so much fun learning new recipes and learning new tips and tricks in the kitchen to take home!
taste of your city
Every couple has their list of favorite restaurants, but where to go on a date night can still be a hurdle! Jump on it by creating your own "Taste of Your Town" experience for the two of you by getting the best of all worlds; make a night out by starting at your favorite place for appetizers, then your favorite place for main course, your favorite place for dessert, your favorite place for coffee, then your favorite place for cocktails, if you like. Pair up to pick out the venues or surprise your date with a planned itinerary—either way, you'll both love having your own "taste of your city" experience!
Outdoor Date Night Gift Ideas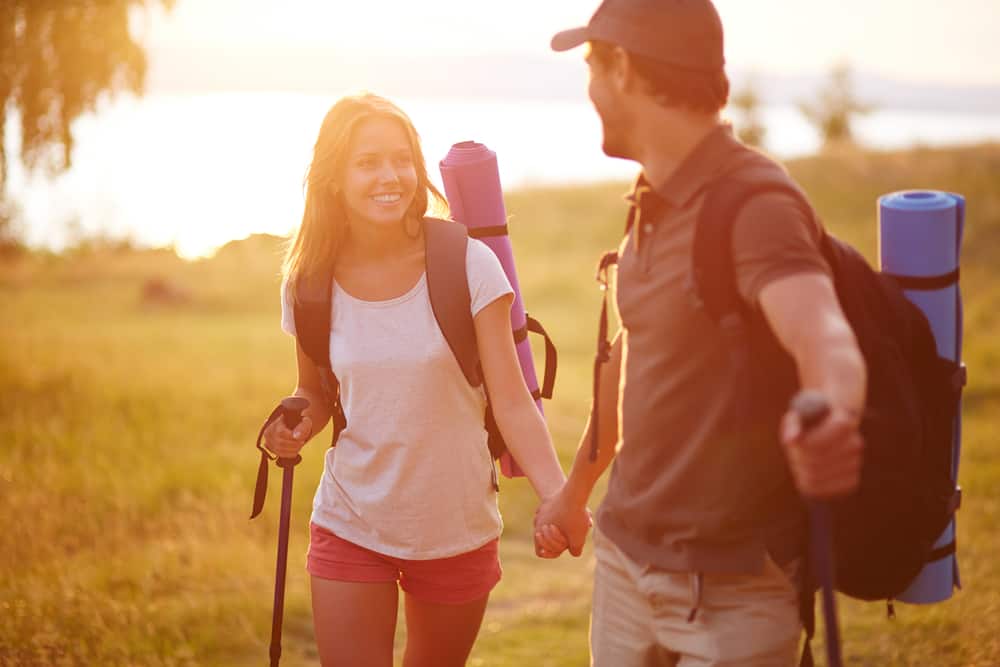 Do you and yours love being outdoors? Then you may be looking for date night gift ideas to help you get there!
Go for a walk
Do you have a hike you've been wanting to do that you haven't done yet? Surprise your date with a backpack filled with hiking essentials like water bottles, high-protein snack bars, bug spray, sunscreen, a first aid kit, and of course, a map of your destination! your hiking date! Hiking dates make great gifts for couples because who doesn't want to go out and get those endorphins with their favorite person?
Give nice camping tracks
Take your date night outdoors a step beyond a simple hike by setting up a camping trail basket! A sleeping bag for two, a flashlight, and a tent tied up with a cute bow should be more than enough to let them know what you're planning for date night, but go even further with some romantic touches like lights. battery operated fairy tale. and a bottle (or two!) of wine… they'll take the hint!
Date Night Gift Ideas for Adventurous Couples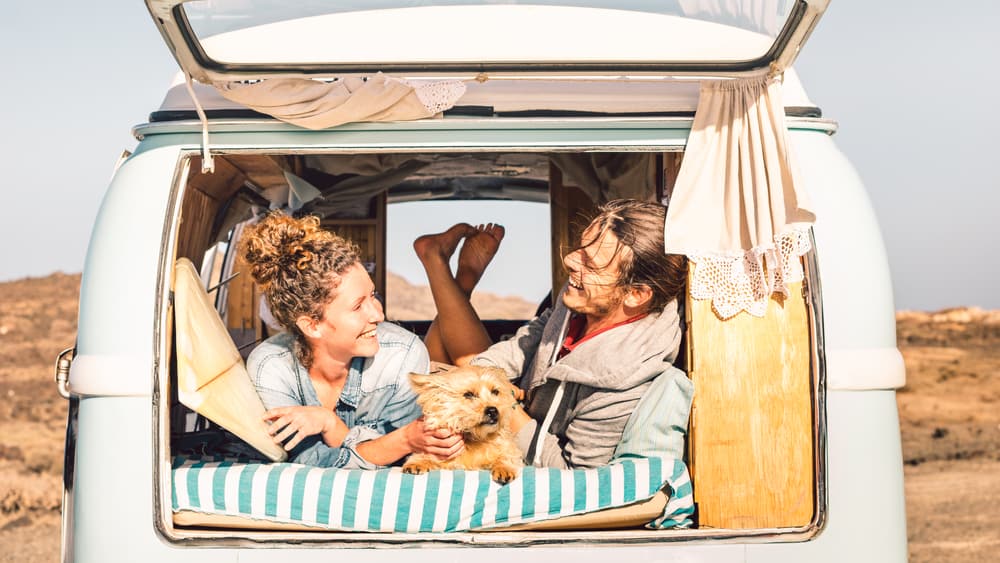 Are you in the adventure? Whatever your brand of adventure, you can turn it into a fun date night gift idea!
Skydiving/Bungy Jumping/Zip Line/White Water Rafting
How adventurous are you and yours? Depending on your comfort level and your thirst for adventure, plan an adventure date that is sure to give both of you a huge adrenaline rush. Buy a gift card for the experience that suits you both and combine it with an activity booklet. If you want to get really cute, print out a photo of a couple doing the activity, cut out the faces, and literally paste cutout photos of your faces instead; the more obvious the cut and paste work here, the more fun!
Travel!
Do you like to go out on the road together? Then check out this list of road trip ideas across the US to see what's calling to you! Let your date know what you have planned for the two of you by printing out the must-see/must-do places for each leg of your trip and putting them together in a scrapbook titled something like "Oh, the places we'll go" , and watch their eyes light up when they realize what an epic road trip you've planned!
fancy date night gift ideas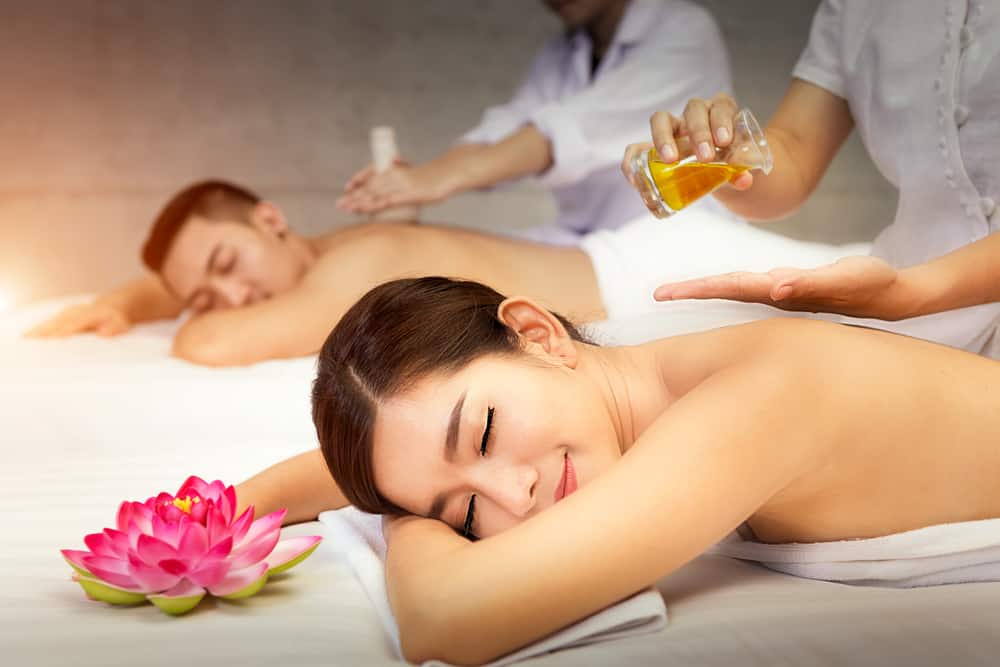 Are you and yours just a little bougie? Then consider a date night gift that's all about luxury!
Luxury Land
To make your luxury date night as easy as possible, get a room at the nearest luxury hotel/inn/B&B/resort. Look for places that have amenities like spa services, room service, whirlpool tubs, etc. And make the whole experience a surprise by sending a limousine to pick up your partner! Encourage them to pack an overnight bag and dress up, otherwise they may not be too excited to arrive at the hotel in their comfy "at home" sweatshirts!
Enjoy a private dinner
Booking a private dinner for you and yours is a very luxurious way to enjoy a romantic dinner together! Hire a chef to come over to your house for the night and cook something you don't normally make at home. Don't forget the atmosphere: dim lighting, candles, background music, a nice tablecloth and fancy drinks are all part of the experience. Luxury awaits you in this date night gift!
date night gifts at home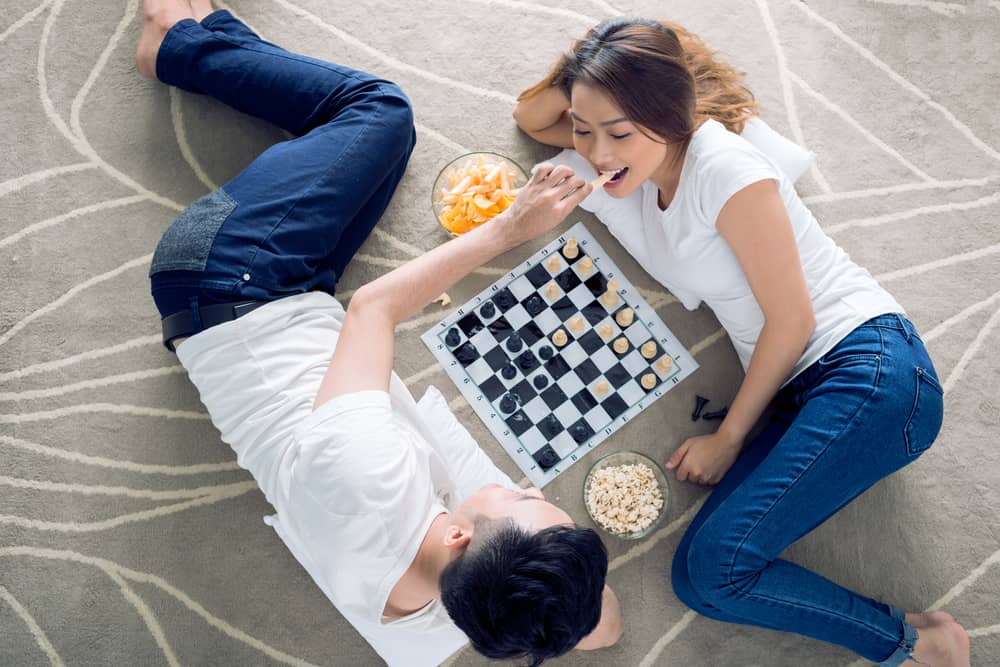 Do you and your partner love date nights that allow you to stay home? I mean, who doesn't love being able to kick off their shoes and enjoy their favorite person, right?
spa night
Create your own spa experience at home! Make a spa basket full of aromatherapy bath bombs that can be used all over your body in the bathtub or foot baths, and massage lotions and oils of all kinds that can be used for a sensual massage while pampering yourself . Include candles, music, and comforting items like socks/slippers, robes, and maybe even a bottle of wine or two. This is the kind of date night gift that's perfect for a cold, rainy night!
Game night
Looking for a fun date night gift that's perfect for staying home? Then consider having a game night together! There are so many great games for couples, whether you like board games, video games or fun word games that are perfectly designed to help you learn even more about your partner, like a great game of Would You Rather for couples? ! You can always spice up your game night a bit by adding a twist; Maybe the loser has to lose an item of clothing after each match? There are all kinds of ways to take your game night to the next level if you get a little creative!
Date Night Gifts for Long-Term Relationships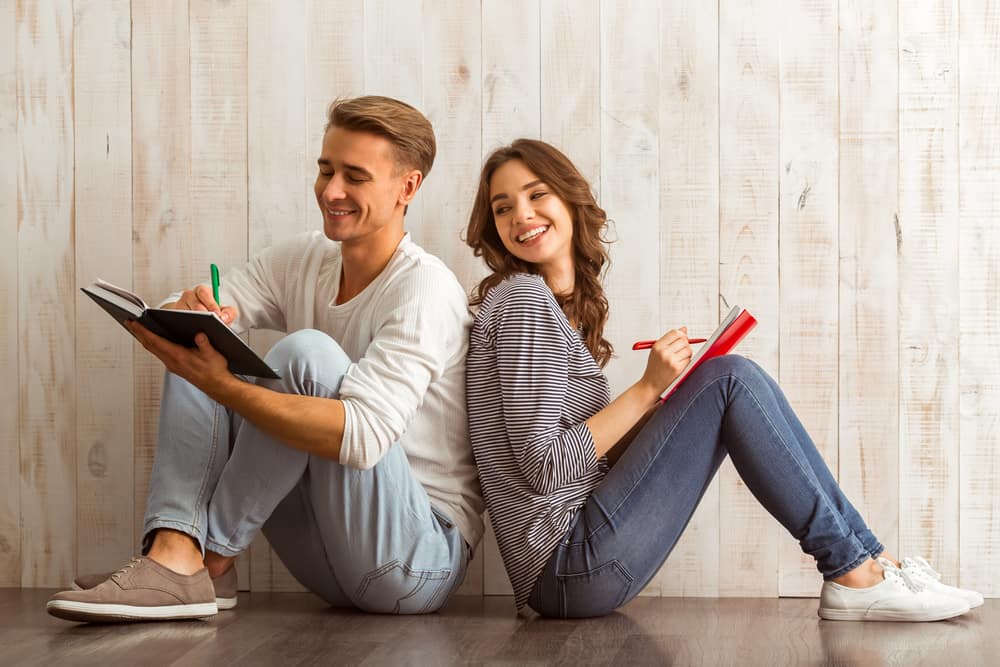 Have you been with your significant other for quite some time and are looking for date night gifts that will bring you even closer? Then consider a date night designed to do just that!
couple diaries
Couple diaries are a sweet way to explore where you are together and where you'd like to go. There are couple journals for couples of all kinds, so choose the one that suits you best and make an event out of filling it out together! Pop some popcorn, serve your favorite drinks, and put on some tunes to enjoy while you both dive in!
Turn up the heat
There are many ways that couples in committed relationships can spice things up a bit, but creating a steamy atmosphere at home is the perfect way to have a sexy night out with yourself! Set the stage with some fun new things for adults, like lingerie, music to set the mood, and low lighting. They will get the message! Give your partner a full body massage to get things going, then let the night take you wherever it wants… There are so many ways to have a sweet and sexy date night!
Gift Ideas for Date Nights from Around the World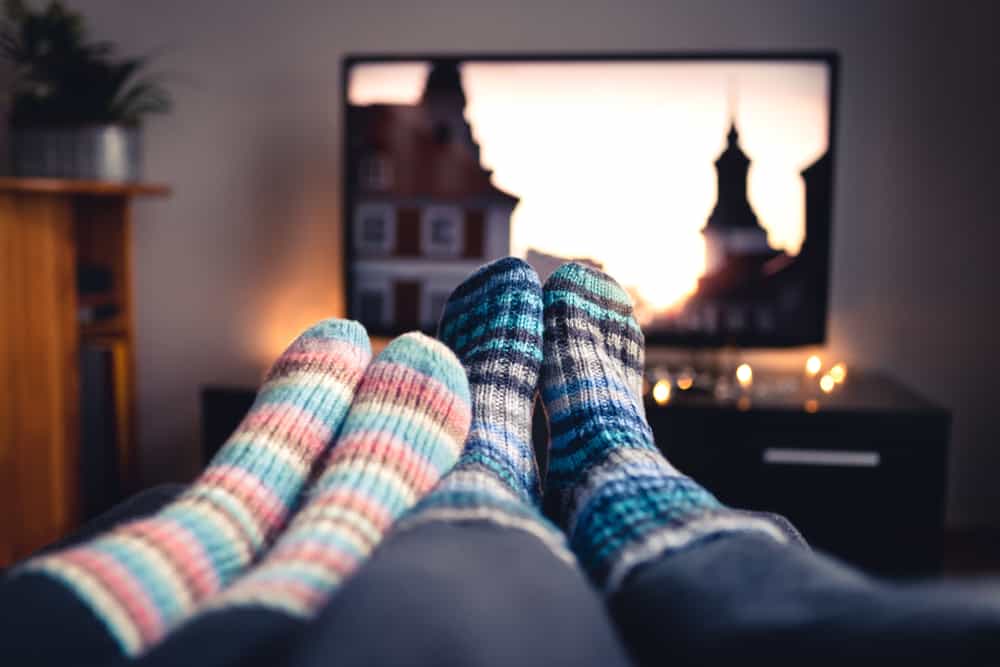 Are you and your partner world travelers? Even if you're just world travelers in your hopes and dreams for now, check out these great date night gift ideas that give you a taste of the places you plan to go someday!
tasty trip
Companies like Snack Crate allow you to sample flavors from just about anywhere in the world! Sign up for a subscription box so you and yours can sample flavors from a different place each month… ever wonder what Italian snacks are? Or what does Moroccan chocolate taste like? Then consider signing up for a subscription or unique international snack pack so you and yours can get a taste of travel right here at home; you can also find international wine and beer clubs if you wish!
foreign movie night
It's movie night, but with a twist! Choose the movie and then match it with the movie's snacks and atmosphere! Suppose you choose a French movie for your movie night, the snacks can be a charcuterie board with French staples like good cheese, grapes, chocolate, a nice box of macarons and of course a great bottle of French wine! Decorations can include a mini Eiffel Tower, fairy lights, and some extra plush pillows and blankets to snuggle under during the movie. Take a little trip together without leaving the couch!
Regular date nights can be an important part of keeping a relationship connected, so why not get creative with some of these date night gift ideas to let your partner know they're still worth it to you?
You might also like: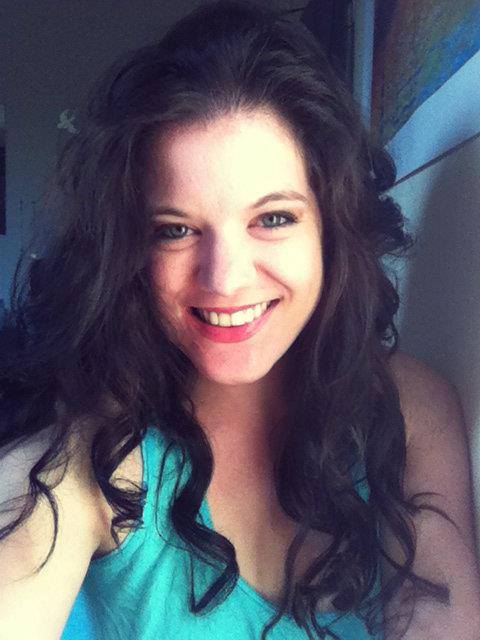 Amy Hartle is the co-founder and owner of two tramps, where he writes about couples and romantic travel, relationships, honeymoons and more. With an MA in English and a BA in Musical Theatre, Amy loves writing quality content and entertaining, and she hopes to do a bit of both here on the blog! Amy is happily married to her husband Nathan, and when they're not working on her sites, Amy and Nathan can be found cuddling, reading and enjoying delicious lattes.