Curious about what your fellow CNN Underscored readers are buying? Every month we'll round up our readers' favorite products – the products that readers like you got the most from in the last 30 days.
The beginning of spring saw readers shop for things to travel better, sleep sounder, and keep their pets entertained. From handheld vacuums to squeaky hedgehog toys, check out the 20 featured products readers liked the most in March.
Our reviewer called Mavogel's excellent and affordable eye mask "gentle on the eyes and comfortable on the head." We also love that it stays put no matter how much you toss and turn at night.
Unlike paper towels, these best-selling biodegradable dish towels we love can be used to soak up messes over and over again, making them better for the environment and your wallet.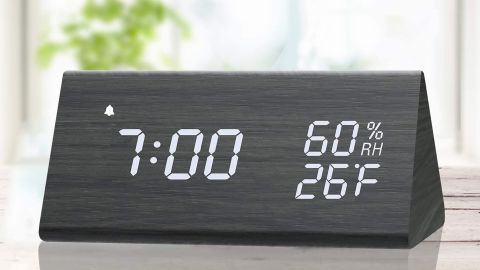 Readers continue to love our pick for the best alarm clock, which features reliable sound, a convenient weekday-only mode, and a sleek design. Jall's clock also lets you set up to three separate alarms, perfect if you're prone to hitting the snooze button or just need to get up at a different time than your partner.
Travel pillows are notorious for being uncomfortable and unwieldy, but Cabeau's memory foam model proved surprisingly convenient in our tests. The perfectly soft support of it makes it a worthy companion for everything from red eyes to long car rides.
Black + Decker's dusting vac won first place in our extensive handheld vacuum tests, thanks to its highly capable and versatile built-in accessories. It also happens to be one of the most affordable handheld vacuums on the market.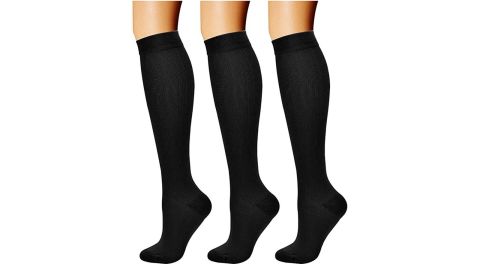 Compression socks help prevent leg swelling, fatigue, blood clots, and varicose veins during air travel, making them a great investment for frequent flyers. Charmking's top-rated socks are made from breathable fabrics and come in over 30 color combinations.
Olay's expert-recommended cream uses vitamin C and caffeine to nourish the delicate skin under the eyes. Use the cream morning and night, or whenever you want a boost of illuminating hydration.
This slim passport holder features a transparent pocket for your vaccination card, plus dedicated slots for credit cards, boarding passes, and even a small pen. We also like that it's equipped with RFID blocking technology to help protect against identity theft and that it's available in a wide range of colors.
FuelMeFoot compression socks are knitted with copper fibers, whose natural conductivity can help stimulate circulation.
Keep your pup hydrated on the go with this nifty leak-proof bottle, which collects the water your dog doesn't finish with the push of a button. (Check out more of our editors' favorite pet products here!)
ChomChom's best-selling roller promises to keep your home fur-free. It earned over 78,000 5-star ratings, with reviewers calling it "CHANGE YOUR LIFE" and "the holy grail every pet owner needs." (Still not convinced? Head over to our roundup of amazing pet hair removal products here.)
When it comes to charging your iPhone fast, Apple's power adapter is the best. In our tests, it increased the power of an iPhone 13 to 99% in just 90 minutes.
Warm weather is just around the corner, which means it's a great time to pick up Goshi's popular towel. The exfoliating fabric of the towel will help remove dull winter skin every time you shower.